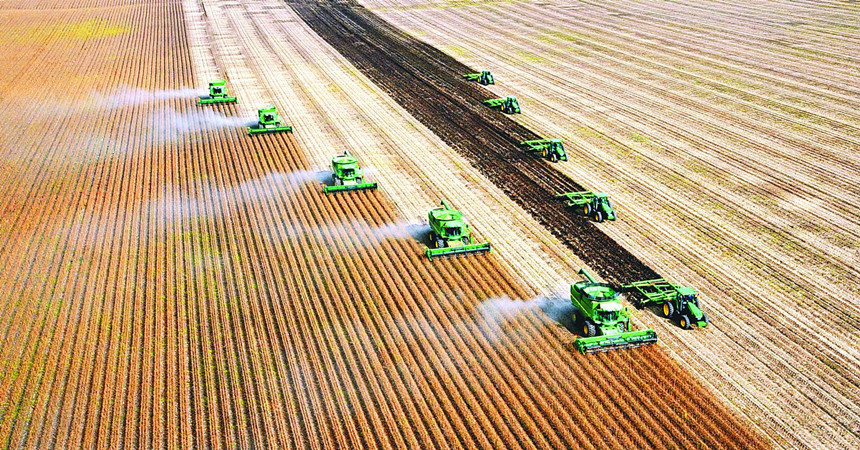 Since ancient times, agriculture has been an indispensable industry for people's production and living. With the development of science and technology, agricultural equipment has become more and more advanced. The efficiency of the machine is high, the speed is fast, the use cost is much lower than the labor cost, so it has become an essential tool of modern agricultural production. People are more and more dependent on machines for farming, sowing and harvesting. Once there is a problem, it will affect the level of agricultural production and reduce the efficiency of agricultural harvesting. The YQ transmission products can not only meet the requirements of agricultural equipment operation, but also can avoid the common problems of agricultural equipment with high quality and professionalism, help users operate better, improve speed and efficiency.

Made of the qualified raw materials, experienced dated skills and strict quality control, YQ transmission products become the first choice when you are looking for the transmission products to assemble your agricultural machinery. All our products meets the industry highest requirements for ANSI,DIN,ASA,SWC,KANA,SATIISO.

YQ's transmission products adopt the industry standard to help the agricultural machinery:
High efficiency operation
Durable and flexible performance
Professional heat treatment
Strict quality control
YQ has been committed to providing high-quality products and thoughtful services. We use advanced production equipment to make excellent products. Equipped with own factory, we can check the quality and make the price reasonable.

Where there is the power transmission products, there is YQ.

Hangzhou YQ have been designing and developing high-performance power products for the food and beverage industry. Our products have paved the way for the development of a variety of food and beverage applications.

We have superb production technology and rich R&D experience, which can reduce equipment downtime, reduce equipment maintenance costs, provide food and beverage service contribution, and have an absolute advantage in market competition.